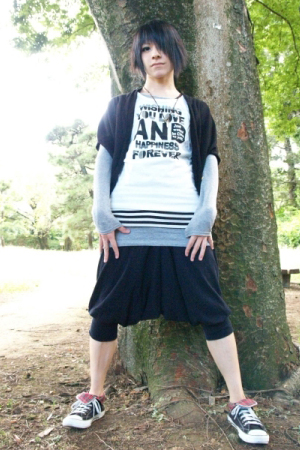 About me
Hi, welcome to my portfolio website!
My name is "Masaki" or "ri-ya"(...on stage haha) and this is my portfolio.
I'm an illustrator / web designer / musician.
I have two or three side projects that hope to someday see the light of day.
I'm always learning.
I'm realy enjoying these works.
If you enjoying too, I'm glad so much!
Information
Mail : edisonnote@gmail.com
Birth : January.04.1987
From : Tokyo,Japan.
Like : Fantasy,Sci-Fi,Dark,Mystery and Disney.
Dislike : Green Perilla